The Ultimate Face-Care for Summers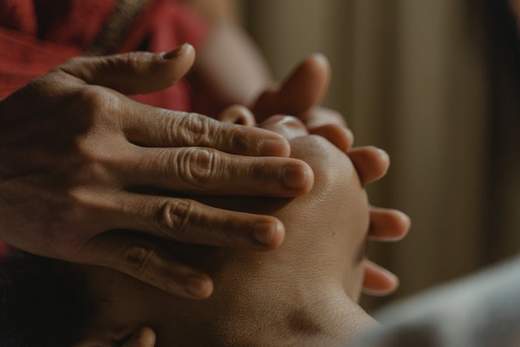 Summers are easy-breezy but also sweaty and sticky and this is the time when your skin needs suitable care to keep the acne breakouts at bay. If you have dry skin then the warm and dry air may further make your skin dull and cracked and if you have combination skin, then acne will break out in selected spots leaving the rest of the skin rough. Summer skincare may be tricky but if done right, it may be a blessing for your skin and the process is quite simple too.
To help you through the skincare routine, we have devised a simple tutorial for you to assist you through the whole process. Check out everything from what routine to follow to what ingredients to look for in your skincare products.
HIGHLIGHTS
Men's Skincare Routine:
STEP 1: Cleansing

STEP 2: Exfoliate with scrub

STEP 3: Moisturizing and sun protection
Step 1: Cleansing
After you wake up and before you go to sleep, build a routine of cleansing your skin with a face wash that's designed to suit your skin. Cleansing every day unclogs pores and prepares the skin to ward off impurities that might lead to breakouts. You don't want your pores getting clogged with toxins and oils secreted by your skin or dirt accumulating on your face. Look for a face wash with glycolic acid or salicylic acid, papaya, tea tree oil, etc as these will help control the stickiness on oily skin.
If you have dry skin, try a face wash with green tea, charcoal, caffeine, vitamin C, E, etc to control dryness and irritation that might happen during dry weather. For sensitive and combination skin, consider a face wash with vitamin E, aloe vera, oatmeal, shea butter, vitamin C, etc. For combination skin, use a mix of hydrating elements like hyaluronic acid with inflammation controlling cleansers like vitamin E, blackberry, green tea extract, etc. For oily skin, a face wash with caffeine, green tea, and charcoal will do wonders.
Wash your face twice a day, every morning as you start your day and every night before you go to sleep.
Step 2: Exfoliate with a natural scrub
Scrubbing your skin is essential to the summer face care routine as it will help you keep blackheads, acne, pollution, tanning at bay. There are plenty of detoxifying scrubs available in the market that boost glow and are wholly natural as well.
For oily skin, look for ingredients like kiwi, oatmeal, coffee, cucumber, lemon, egg, walnut, tomato, sugar, papaya, red lentil, etc. For dry skin, look for scrubs with ingredients like honey, green tea, sea salt, brown sugar, coffee, etc.
For combination skin, use scrubs with ingredients like jojoba oil, almond, honey, strawberry, charcoal, etc.
Exfoliate 2-3 times a week to avoid blackheads, tanning, and acne on your face. Make sure that you massage the corner tips of your nose and oily spots well so there are no impurities left.
Step 3: Moisturizing and sun protection
If you are new to this routine and have never tried skincare before, we suggest that you look for a lotion or gel blended in SPA 50+++ as it will get soaked into your skin faster than cream and keep it soft, supple and well-hydrated for hours.
People with dry skin can try gels or lotions with antioxidants, glycerine, hyaluronic acid, ceramides, plant butters, etc while retinol, jojoba seed oil, hazelnut oil, hyaluronic acid, etc are more suited to oily skin.
Ceramides, niacinamide, and hyaluronic acid are great for sensitive skin while alpha hydroxy acids, beta hydroxy acids, salicylic acid are better suited for combination skin.
Moisturize every day after cleansing your skin with facewash. If your skin feels dry or stretched, then you can re-apply the moisturizer with blended-in SPF. Also, check how long the moisturizer with the SPF lasts and re-apply according to that.
Regularity is the essential trait that you need if you want to maintain good skin so make sure that you follow this simple routine of cleaning and moisturizing and occasional scrubbing. Consistent efforts will sure reap happy results for you and bring you a glowing, youthful skin.
"Beautiful skin requires commitment, not a miracle."
-Erno Laszlo